Outstanding pedigree.  Pups are ready to go.  One yellow female,  black females and one male available.  Contact Don McVay at

 

donmcvay07@aol.com

 

 The puppys are dual registered AKC & UKC and are located in Phenix City, AL  They are priced at $800.
Sire:

---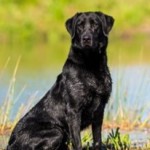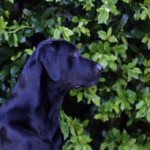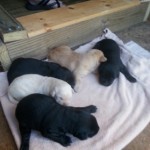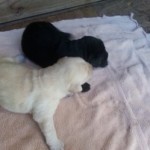 Repeat Breeding:
Coastlines High Tide Reef X Ret to Go Ellie
Reef X Ellie (pedigrees)
Prior litter accomplishments exceptional: Only dog that went AKC Field Trial route is top 10 dog in derby points with 31 points in 2015 (http://www.findretrievers.com/search/derbypointsyearly.php). Only two other dogs that were hunting trained are UKC dogs with Seasoned Titles and in Finished trials now.)
This litter born September 6, 2015, has 4 blacks and 3 yellows (one of the blacks and one of the yellows are female).  The parents have 24 champions in their pedigree 3 generations back  (19 dogs that are FC, NFC, or NAFC and 5 more that are GRHRCH or HRCH. )
Of the seven pups in the litter, three dogs have been sold to date: one black male, and two yellow males. The pups can go as early as six weeks (October 18th). Of course they will be up to date on all their shots and worming. They have been declawed and will be well socialized and introduced to birds and water.
The sire is 5 years old.  Reef is being trained at Sandhill Kennel in Lincolnton, GA. He is a Master Hunter and Qualified All Age by AKC and listed on the 2012 national high point derby list with 21 points. He is currently running opens. Reef is a great all round and good looking dog at about 70 lbs.
The dam is 6 years old. Ellie is HRCH by UKC. She is an excellent marking dog, intelligent, and with high drive. She is a great house dog and companion. She too is a beautiful dog weighing about 60 lbs.
Pictures above of Reef, Ellie, two weeks pics of the males and the females.
Sire and dam EIC and CNM clear, eyes normal, hips and elbows normal to excellent
Pups are selling for $1800, now taking non refundable deposits for $300.  Tom Nance 404-790-7379.